Healesville Music Festival 2015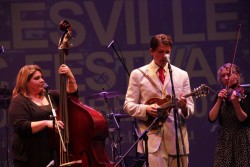 November 13th, 14th and 15th
Three Days, four venues, the Healesville Music Festival now in its 6th year continues to offer both locals and visitors to the Yarra Valley the opportunity to enjoy a great musical event in a beautiful location.
Opening on Friday night at the Memo, there will be the opportunity to let your hair down and dance the night away in a cabaret atmosphere with the King Kats, the Dukes of Despair and the Healesville String Band. Bring along your own food or pick up some treats from one of our many local café and restaurants, with drinks available at the venue.
On Saturday morning don't be surprised to find music on the streets of Healesville leading into a full day across three venues the Memo, Terminus Hotel, and the RSL. You will have the opportunity to see International mandolin player Chris Henry and his band Hardcore Grass, Australians own Davidson Brothers, The Yearlings and Pete Denahy to mention just a few of the many great artist and musicians that will come to town in a line up that is guaranteed to appeal to most musical tastes.
Saturdays program includes a series of artist workshops and opportunities for local performers to participate, while on Saturday evening the Memo will open its door for a free, family focused Bush Dance featuring Blackberry Jam. This is sure to be a great night and a chance to get everybody on their feet.
Sunday morning kicks off with a gospel session at the Uniting Church before we adjourn to the Terminus Hotel for a great finale. The day will include the Stray Hens, Michael Waugh and the return of Chris Henry to finish off the weekend.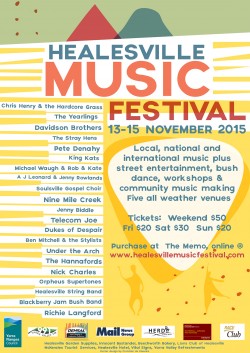 For more information and to purchase tickets for the festival go on line at: www.healesvillemusicfestival.com.au
---
EarthArtBeat Festival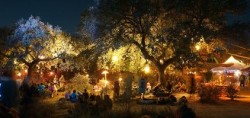 EarthArtBeat Festival is In support of community development and social change- Family Friendly.
Non-stop A-Grade live music – Tek Tek, Bhakti Sunset, The Outland Brothers, Tahu Dubs, Club of Rome, Sound Mandala, Marlee Visionary Art Exhibition of Activism including Moora Moora artists: Melissa Shemanna, Jeremy Shub, Julia Shub, Deanne Eccles, Lucy Pierce Tours of Moora Moora and its Community Supported Agriculture enterprise, including Solar Power talk and tour by worldwide respected leader in the field Glen Morris- SolarQuip.
Movies by independent filmmakers about Intentional & Indigenous Communities-People Pictures, Permaculture- Surviving Earth- Peter Charles Downey, and Los Cedros- Davide Nicastro, Moora Moora Movie- Matt Cairns. Workshops including Nectar of Life Yoga- Melissa Shemanna, Open Space Technologies space. Mystic Tea House.
Incredible Menu of locally grown food by Moora Moora's own Susanna Leubbers, Solar brewed Kombucha, Beer and Cider by Deano Good Brew, soul warming hot beverages by Chai Chai Tent.
Camping on the spectacular summit of Mt Toolebewong- 1 1/2 hours from Melbourne.
Not For Profit- Proceeds towards our Community Development Fund.
Children 15 and under FREE
Friday, 20 November 2015 at 4:00 PM to Sunday, 22 November 2015 at 4:00 PM
Moora Moora Co-operative Community
109 Moora Rd,
Healesville, 3777