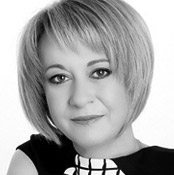 Name: Andrea Fisher
Company: AJ Fisher Property
Job Position: Real Estate Sales and Property Management Services
What gets you up in the morning:
My passion to help others fulfil their goals and start their next chapter in life. Seeing people excited about their big move and happy with the service and results they receive is what really drives me and makes me love my work.
Do you have a secret you want to share:
No.
If you had 10 days to spend doing whatever you wanted what would you do:
Take a trip either through the Kimberley, NT or maybe even Greece.
What skill or talent do you have that people may not expect:

Contact Details:
P: 03 5914 6030
M: 0417 129 257
E: [email protected]
W: ajfisherproperty.com