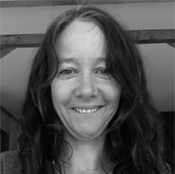 Name: Bindi Woodland
Company: Bachelor of Nursing student
Job Position: Full-time learning everything health related
What gets you up in the morning:
Two adolescents that still need mum, living 'off-the grid' and all that entails to keep warm and powered, and a strict study schedule/ University lectures to attend in the city.
Do you have a secret you want to share:
I hate being tickled and surprises, as I'm not in control of the situation. So don't try! OK!
If you had 10 days to spend doing whatever you wanted what would you do:
Go camping with my kids, partner and close friends. Somewhere a bit warmer, build a fire, cook camp food, read, yoga, swim, walk, run, laugh…..I can feel summer coming.
What skill or talent do you have that people may not expect:
I can use a chainsaw and other dangerous power tools, so watch out!
Contact Details: