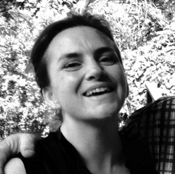 Name: Brook Powell
Company: Chester Communications
Job Position: Social media, words and enabling of ideas
What gets you up in the morning:
My 9 year old, deadlines ... and the sun. Not always in that order!  Life - it's busy because it's so full of great things to do and be a part of.
Do you have a secret you want to share:
I don't like magic tricks - don't tell my son!
If you had 10 days to spend doing whatever you wanted what would you do:
This answer would change daily ... send me an email and I'll give you the update.
What skill or talent do you have that people may not expect:
I used to facilitate meditation classes. These days most people would probably suggest I turn up to one!!
Contact Details:
Brook Powell
Chester Communications
[email protected]
www.chestercommunications.com.au