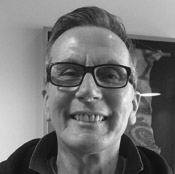 Name: Charlie Bode
Company: Body Mind Spirit Past Present Future
Job Position: Spiritual Vibrational Healer
What gets you up in the morning:
Just the love of life and knowing I can compassionately help in healing people on a special level after many years of study.
Do you have a secret you want to share:
Empowered to enjoy life to its fullest.
If you had 10 days to spend doing whatever you wanted what would you do:
I would holiday in the Northern Territory.
What skill or talent do you have that people may not expect:
Understanding people from all walks of life.
Contact Details:
M: 0413 587571
E: [email protected]
W: http://www.naturaltherapypages.com.au