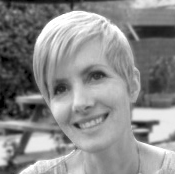 Name: Claire Emmett
Company: Redfish Bluefish Creative
Job Position: Print and web design, illustration and photography
What gets you up in the morning:
The promise of the weekend being close… that, and my family
Do you have a secret you want to share:
I am a sci-fi geek (shhhh!)
If you had 10 days to spend doing whatever you wanted what would you do:
Ten days to build, design and create something extraordinarily whimsical and arty! There would have to be power tools, paint, clay, sticks and twigs – anything I can get my hands on.
What skill or talent do you have that people may not expect:
I can make 3227 mud bricks in one summer.
Contact Details:
[email protected]
M: 0414 420 056
P: 03 5962 6166