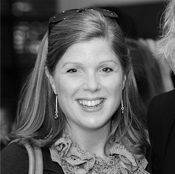 Name: Helen Collier
Company: Just Words
Job Position: PR for small businesses and freelance writer
What gets you up in the morning:
Any chink of light through the curtains, screeching cockatoos and a pair of eager faces in the bedroom doorway, tails wagging excitedly.
Do you have a secret you want to share:
In addition to my exceptionally good taste in music I'm also a Neil Diamond fan and have just spent $800 on tickets to see him in October! There. It's done. I've said it. Perhaps some things are better kept secret!
If you had 10 days to spend doing whatever you wanted what would you do:
I'd grab Jeff and go back to Cambodia. This would combine all my loves – drinking in airport lounges, flying, Cambodia (I lived there for 7 months on a writing assignment), the Khmer people – all heart and smiles – and we'd stay on Song Saa til our days were up – it's an eco luxury island off Sihanoukville - the most perfect place I've ever visited, if you get the chance, treat yourself.
What skill or talent do you have that people may not expect:
With little encouragement, I do an awesome Margaret Thatcher impression (giving away my age/nationality in one sentence). And a pretty decent chewing camel impression too. But that's it – it's a small distinguished repertoire.
Contact Details:
[email protected]
justwords.com.au
0457 433 977