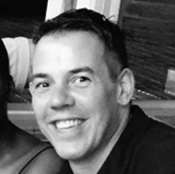 Name: John Knoll
Company: SeanJohn Design
Job Position: Residential and Commercial interior design, shop fittouts
What gets you up in the morning:
Projects (aka Sean), firetail finches on the balcony chirping for seed and the wondrous possibilities of the day.
Do you have a secret you want to share:
I like writing limericks.
If you had 10 days to spend doing whatever you wanted what would you do:
Search Scandinavia for mid- century ceramics.
What skill or talent do you have that people may not expect:
I'm telepathic with my twin brother.
Contact Details:
M: 0416 487 306