What is Habitat 1?
Habitat 1 is an innovative and flexible workspace for like-minded people
A community that works
Read more
A hub for the Yarra Valley and surrounding communities to come together and grow your business.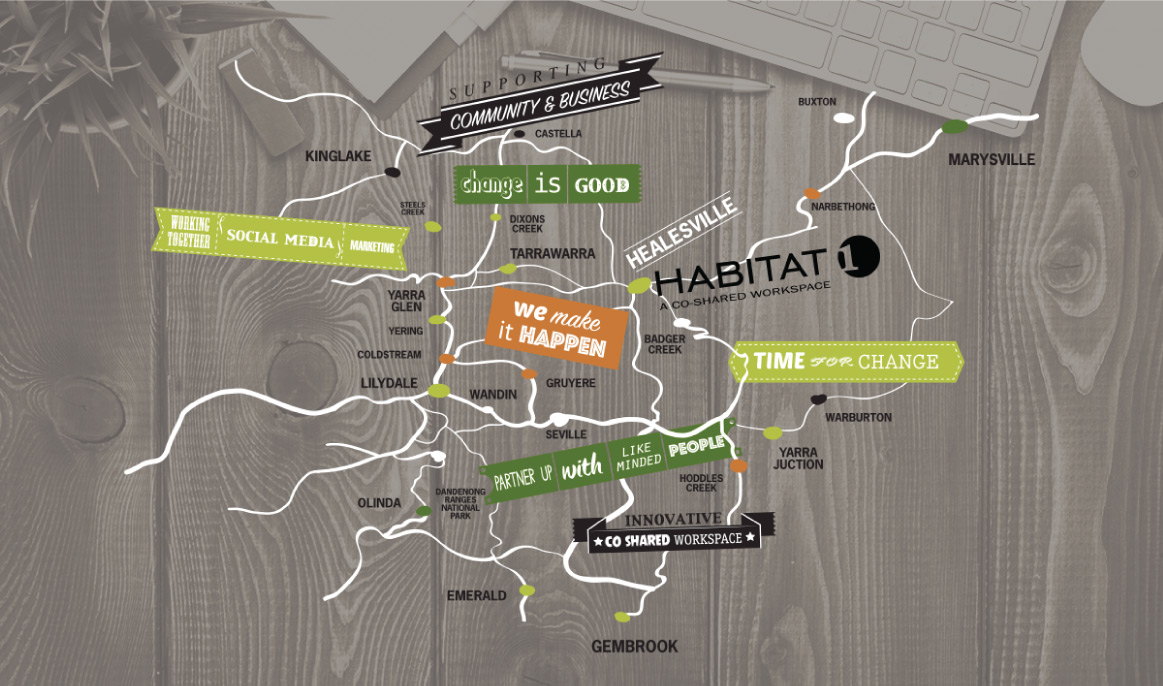 We bring prople together to connect and grow their business.
Product & Services

Interact and connect with other members
Membership Benefits

Whatever your needs we have a membership that suits all levels. You can sign up and cancel at any time.
Join us today